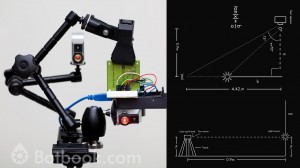 Georgia Tech is building a satellite, PROX-1. The Prox-1 mission will demonstrate automated safe trajectory control during proximity operations for on orbit inspection.
Molly Riebling, the lead of Attitude Determination and Controls Subsystem, is using our code for testing the Elmos Integrated Solar Angle Sensors that they are using on PROX-1 satellite.
Good luck for PROX-1!