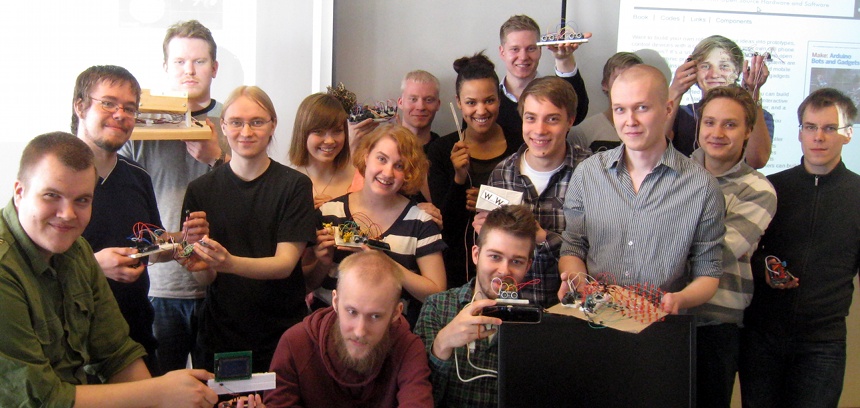 Prototype course finished with demo day. Haaga-Helia innovator students built their own designs.
WakeWake will make you wake, a 3D LED cube (future 3D snake game platform), email burglar alarm with RFID, don't anger Picachu, Linux stats on LCD, dance glove, horizontal table… Most project pages are in Finnish, but you can always enjoy source code, videos and pictures.
"Prototyypin rakentaminen" is a short (3 cr), first embedded course. Course homepage has links to projects and feedback (in Finnish). The course is based on Make: Arduino Bots and Gadgets.