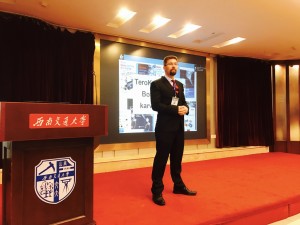 ICIM2017 is now behind. It was an interesting week.
On my invited speech, I talked about the BotBook.com method for rapid prototyping, the same method used in my books and some of my workshops. BotBook method was developed with Kimmo Karvinen.

I presented the paper I co-authored with Shuliang Li: Investigating Survivability of Configuration Management Tools in Unreliable and Hostile Networks.
I got to pick the best paper for the session I chaired. The winner was an expert system for diagnosing tomato diseases by Liu Yingying.


View a lot more photos on IEEE ICIM2017 homepage.
Photos by Shuliang Li and the IEEE ICIM2017 organizers.