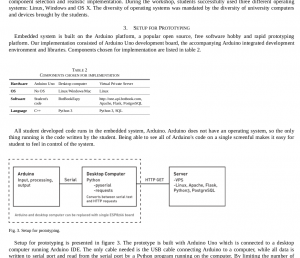 Your first Internet of Things prototype in four days? Yes, even beginners successfully built IoT systems from their own ideas.
International Journal of Engineering Education published an article I co-authored with Kimmo Karvinen.
The article explains BotBook method in the context of IoT. Two workshops (n=27, n=19) and 22 student projects are described. The article has link to reference implementations of the software we have used as backend.

Karvinen & Karvinen 2018: IoT Rapid Prototyping Laboratory Setup (Download full text PDF final draft)