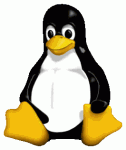 Learn the basics of Linux in just 8 weeks!
1
Pre-Exam
, Installation w35
2 Desktop Linux, Licenses w36
3 Command Line Interface w37
4 Package Management and Administration w38
5 Apache Web Server w39
6 OpenSSH Server and Client w40
7 Shell Scripting and Hello Worlds  w41
8 Exam w42
Tero teaches all the classes in h5001, Mondays 12:00-15:45.
Moodle (login required).
There might be changes to this initial agenda.
Course ends at the exam in the end of the period.
Evaluation
Course grade consists of homework (50%) and exam (50%).
Homework is evaluated with homework reports and quizzes at class time. Homework reports are returned weekly, for example by publishing on the web and returning the link. We'll talk about homeworks at the beginning of each class, and you can get oral feedback on your work. All homework is evaluated at the end of the course with one grade, based on a package of combined homework. Still, each individual homework must be completed before next class.
Previous Courses and Links
Feel free to check comments from previous courses.
Course description.
Course uses Xubuntu Linux (xubuntu-13.04-desktop-amd64.iso).
Edited: corrected title